Episodes
Saturday Aug 10, 2013
Saturday Aug 10, 2013
Wizard World 2013 – Day 2 Part II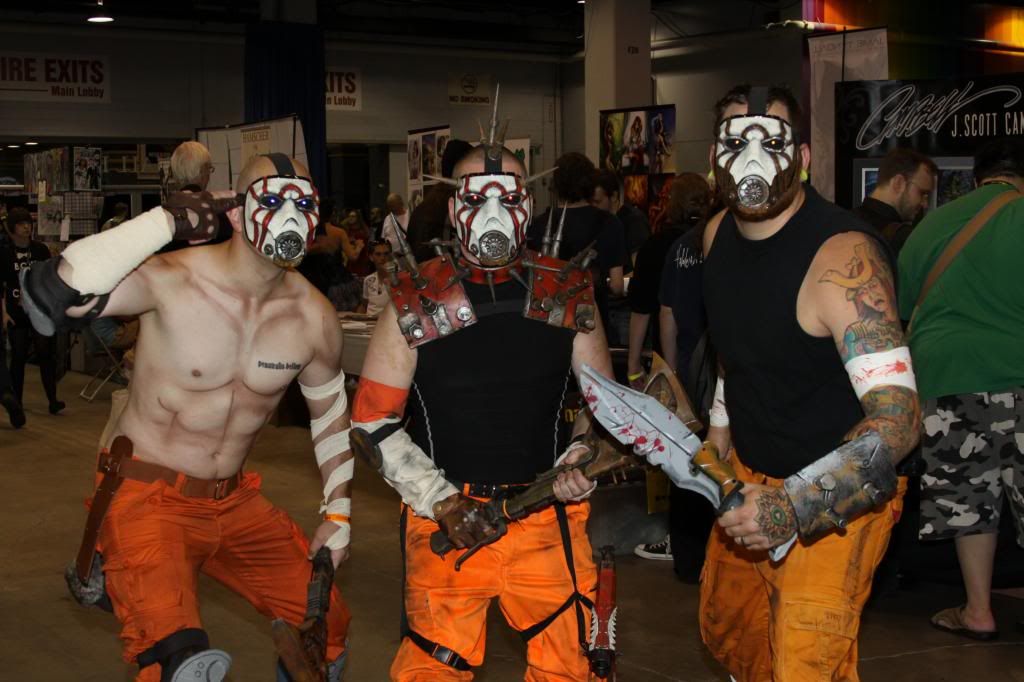 Friday brings the first FULL day of Wizard World 2013.  If you aren't able to make it in Thursday to do a quick fly through of the con and get your bearings, Friday is nearly as stress free.  Sure, there are masses more people, but there is still adequate room to move around and plan the rest of your days at the con.
The verdict was still out at the beginning of the day today regarding the new two level floor layout.  After an entire day wandering booths and the celebrity area, I can definitely see the logic behind the choice.
The Walk of Fame area is nicely spread out compared to previous years we have attended and solves prior problems with bottle-necks that seemed to appear near the first celebrity sightings.  Each vender booth is pretty much an island in and of itself, giving con goers more ability to walk around the outsides and venders more real estate to display their wares.
We jumped in to panels for our first time today.  Superman at 75 and a James Marsters Q&A were excellent choices on our part. 
Neal Adams is the kind of guy who can carry a panel on his own.  He has an excellent, relaxed gift for storytelling.  Brandon Routh was charming and nearly boyish in his responses.  It is very clear the great deal of respect that he has for the Superman mythos and is incredibly thankful for his part in its history.  The moderator of that particular panel should most likely reapply to Moderator U, or at least audit a class or two.  He came across as nearly rude, and had no natural feel for the rhythm of the panel guests' stories. He seemed to  have completely NO idea when an appropriate time to interrupt or change topic might be.
James Marsters failed to disappoint.  He is a natural storyteller and interacts with each amateur interviewer as if they are the only person in the room.  My man crush on him continues.
No interviews and very few photos today, but I'll leave you with this gem followed by our random celebrity sightings outside the con:
Michael Rosenbaum
Milo Ventimiglia
Jon Heder
Morena Baccarin
John Barrowman
Vern Troyer
Jason Priestley (X2)
Possibly Liev Schrieber…possibly
-Z