Episodes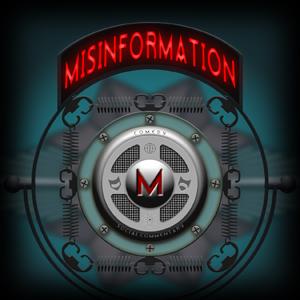 Friday Aug 20, 2021
Friday Aug 20, 2021
This episode The Guys break in some brand-new audio gear, bringing mirth, joy, and warmth to the vibe in the studio.  Zac and Eric give Only Fans some sound business advice.  The Prudes battle the Perves for the heart of Downtown Waterloo as Flirt's Gentlemen's Club is being pushed around leading people to utilize some odd tactics while attaching their actual names.  Zac remembers the strip clubs of his childhood.  The Guys worry that Covid's back…with a vengeance.  Zac finds out that he is very excited to meet a little old man.  Does looking at sex toys on Amazon spam your Facebook feed, booster shots, The Wilfred Brimley/Cocoon Line, Elias does not look like Elias, Masters of the Universe plus MUCH MORE! 
THIS is MISINFORMATION!
Also Available on iTunes! Or wherever you get your podcasts!