Episodes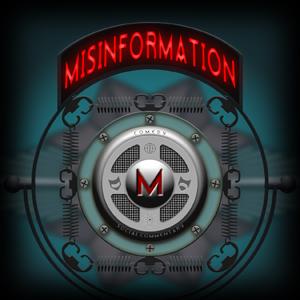 Monday Jul 25, 2022
Monday Jul 25, 2022
This episode The Guys return after ANOTHER hiatus.  Is it really a hiatus at this point, or more like a regular schedule of prolonged gaps?  Eric has a big life announcement to share with everyone.  Zac has a bone to pick with the two largest retailers on the planet; how does that turn out for him?  Zac is having a mid-life crisis and is left with a decision as to which irresponsible decision to make.  The Alt Right take over a comic book show, a television actor from the past pops up in two places, Stranger Things and Umbrella Academy, and Obi-Wan are discussed, Tell 'Em Steve-Dave conspiracy theories, plus MUCH MORE! 
THIS is MISINFORMATION!
Tuesday Mar 03, 2020
Tuesday Mar 03, 2020
The Guys are back to the regular formula as Zac begins a regimented diet that may be the death of him.  There's some SPOILERY Rise of Skywalker talk.  Eric reveals how Lego ruins cinema.  Some Star Wars talk continues as Fallen Order is mentioned and some toy chat follows.  The Mandalorian finale is dissected containing…of course…SPOILERS.  The Guys get critical about the Witcher, Lost in Space, Parker Posey, and life in general.  What's always happening in L.A., Eric offloads a financial burden, why dreams are unattainable, living in an Applebees market, plus much MUCH MORE! 
THIS is MISINFORMATION!